We Welcome You To HMV Drives
HMV Drives is one of the fastest-growing companies for innovative motor drive systems of variable frequency drives used in irrigation pumping, fluid industries, and other residential & industrial applications. It is a start-up from IIT Roorkee, one of the prestigious institutes of India. Its board of directors includes Professor, Research Scholar from IIT Roorkee, and Senior R&D Engineer from Denmark. HMV Drives is having a team of highly dedicated, professionals, including students of Ph.D., M.Tech, and B.Tech from IIT's and other top institutes of India. HMV Drives is having outreach in more than 5 states of India and Denmark.
HMV Drives undertakes projects on turnkey basis from concept to implementation work and ensure effective objectives to the continuous after sales and support of projects culminating in the fulfillment of targets within the stipulated time frame. The motor drive solutions include an efficient motor control method developed by HMV DRIVES. In addition IoT-based smart features are incorporated for creating smart, mobile & human-friendly systems. The system is integrated with renewables such as solar and developed with highly efficient digital twin protection for grid compatibility. The 'Vocal for Local' and 'Make in India' theme is used to make the entire motor-drive system sovereign and cost-effective for the users.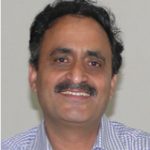 Director and Advisor
Prof. Mukesh Pathak
Prof. Mukesh Pathak is working as Professor in the Electrical Engineering Department of IIT Roorkee, India, where he joined in 2007. Prior to this, he was with Electrical Engineering Department of NIT, Hamirpur and NIT Kurukshetra. He is Senior Member of IEEE and Fellow of Institute of Engineers (India). Prof. Mukesh is having more than 30 years of teaching experience where he has guided more than 15 PhD Research Scholars and 30 M.Tech Scholars. He has authored more than 40 technical papers and holds various national and international patents.
Advisor
Dr. Sanjeet Dwivedi
Dr. Sanjeet Dwivedi is a Senior Member of IEEE and is Fellow of IET (UK). He is working as a Senior R&D engineer in Drive Intelligence, Technology Research Group at Global R&D Center of Danfoss Drives A/S, Graasten, Denmark, where he is contributing for the research of new control techniques in power electronics and motor drives since 2008. He was an adjunct professor at Curtin University, Perth, Australia from 2016 to 2018. Dr. Sanjeet Dwivedi has authored more than 40 national and international technical papers and holds three international patents.
Founder and Director
Mr. Harshit Mohan
Mr. Harshit Mohan is a young and dynamic entrepreneur who stands to empower the young pioneers who will push the world forward through entrepreneurship and innovation. He did his graduation in Electrical Engineering from AMU (2014) and the Masters from IIT Roorkee (2017). Mr. Harshit Mohan is currently working towards the Doctoral Degree in Electric Drives and Power Electronics from Electrical Engineering Department, IIT Roorkee, India. He has authored more than 20 articles and holds two Patents. His research interests include power electronics and industrial drives.